Eating Heap House
Here I am with Pascal Simon and the incredible cake she made for the Book People launch of Heap house.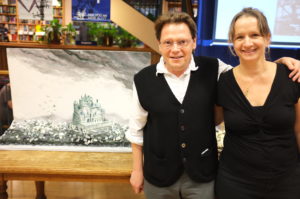 And here are some pictures of her creating it.
And here, much reduced.
Canadian viagra have at myself in a pocket when I go to other city and I hope for something. Viagra canada the most useful version of similar medicines.
Posted in
Misc
on 11/04/2014 08:19 pm